Welcome to the On-Campus Psychological Counseling Office. We realize that law school can be a stressful experience that can impact your life in a variety of ways. Our counseling office provides free, high quality, brief counseling and referral services to all enrolled students at LLS. Here, you will have the opportunity to explore your personal concerns, in a safe, confidential environment.
How to Make an Appointment/Cancel Appointment
To make an appointment please call 213.736.1122.
We will be happy to find a time to meet with you. If your call transfers to voicemail, please leave your name and number and we will call you back as soon as possible. If you need to cancel or reschedule your appointment, please call any time prior to your scheduled appointment and leave a message. This gives us more flexibility to be available for other students.
Office Hours*
| | |
| --- | --- |
| Monday | 9:00 a.m.-1:00 p.m. |
| Tuesday | 2:00 p.m.-6:00 p.m. |
| Thursday | 10:00 a.m.-6:00 p.m. |
*The office is closed on official LLS school holidays, between semesters.
Beginning Summer 2019 - there are limited Summer hours available Late May through Mid-July.
Location
We are located in the Casassa building, Room 502. When you arrive for your scheduled appointment, please come in and have a seat in the waiting room. By pressing the call indicator light, your counselor will be notified that you have arrived and will greet you at your scheduled appointment time.
About Dr. Michael Douglas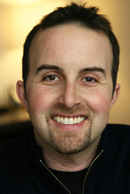 Dr. Michael Douglas is a clinical psychologist who received his doctorate from Syracuse University in upstate New York. While at Syracuse, he spent many years at the on-campus psychological services center where he conducted therapy with college and graduate students, as well as individuals and families in the community. In Los Angeles, Dr. Douglas has worked in a variety of settings including child and family clinics and residential facilities. Most recently he has worked with college students at UCLA's on-campus student psychological service center.
Dr. Douglas provides psychotherapy to clients with a variety of concerns including stress, anxiety, depression, relationship difficulties, substance use, self-harm, eating issues, loss, trauma, and LGBT issues. He practices from an insight oriented and solution focused perspective and incorporates stress reducing mind-body techniques into his work. Alongside his work with the Loyola Law students, Dr. Douglas currently maintains a private practice in West LA and Downtown.
In Case of Emergency
Please call 911 or go to your nearest hospital (local hospitals are listed below). Do not call 911 unless it's a life threatening emergency.
Emergency Telephone Numbers and Resources
L.A. Police/Fire & Rescue
911
Suicide Prevention in LA and Orange County
877.727.4747
Child Abuse
800.540.4000
Poison
800.362.9922
Mental Health/Crisis Line
800.854.7771
National Suicide Prevention Lifeline
800.273.8255
AA
- For Drug/Alcohol info
310.474.7339
800.662.4357
For referrals to clinics, shelters, medical needs
211
Rape Crisis Hotline
800.656.HOPE
Santa Monica/UCLA Rape Treatment Center
310.319.4000 then "0"
*ask for rape counselor
HIV/AIDS Hotline
800.922.2437
Domestic Violence Hotline
800.799.7233
Los Angeles Area Hospitals
Good Samaritan Hospital
1225 Wilshire Blvd.
Los Angeles, CA 90017
213.977.2121
St. Vincent Medical Center
2131 W. 3rd Street
Los Angeles, CA 90057
213.484.7111
UCLA Medical Center
757 Westwood Plaza
Los Angeles, CA 90095
For Psychiatric Services: 800.825.9989
For Emergency Dept: 310.825.2111
L.A. County – U.S.C. Medical Center
1200 N. State Street
Los Angeles, CA 90033
323.226.2622
**Students without medical insurance
Cedars Sinai Hospital
8700 Beverly Blvd.
Los Angeles, CA 90048
For Psychiatric Services: 310.423.3411
For Hospital main line: 310.423.3277
Huntington Memorial Hospital
100 West California Blvd.
Pasadena, CA 91105
For Psychiatric Services: 800.310.9855
For Hospital main line: 626.397.5000